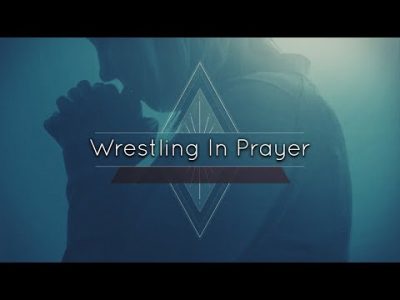 January 16, 2021
Colossians 4:12
12 Epaphras, who is one of you and a servant of Christ Jesus, sends greetings. He is always wrestling in prayer for you, that you may stand firm in all the will of God, mature and fully assured.
I'm sure most of us have read or heard about this little verse at some point or another. For the most part we view it as a commendation about Epaphras' prayer life. I don't disagree with that, but the more I think about the phrase "wrestling in prayer" the more I feel like there may be a secondary meaning.
I want to suggest that part of Epaphras' contention or struggle in prayer involved wrestling with some of the same issues that we must all wrestle with when it comes to the spiritual discipline of prayer. One by one, I want us to contend with principles of prayer that we may take for granted, or don't truly understand, or in some cases have been taught incorrectly. Principles that must be dealt with if we are to remain faithful and be victorious in prayer
In order to do that, I want to re-examine the teaching that Jesus gave his disciples when they asked him to teach them to pray.
KEY TEXT: Matthew 6:5-14
• Prayer is first and foremost about relationship
• Prayer is believing in and understanding who God is
• Prayer is not a formula
• Prayer is not telling God what to do
• Prayer is not bribing or manipulating God
• Prayer is not bringing God into conformity with our will but bringing our will into conformity with God's