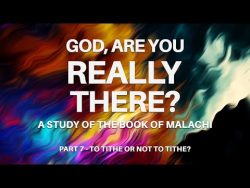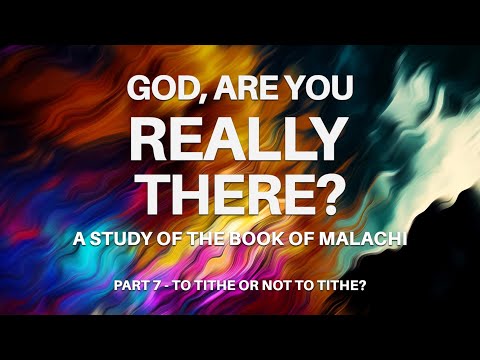 August 20, 2023
God Are You Really There? – Part 7
TO TITHE OR NOT TO TITHE?
For several weeks we have been making our way through the book of Malachi with this theme in mind – God, are you really there? While they continued to call themselves the people of God and while they continued to go through the motions of spiritual worship and activity, each message from God exposes the peoples true heart condition. They no longer believed whole-heartedly in the reality of God's existence and His presence in their lives.
Each message from the Lord calls upon them to recognize their lack of faith in Him, repent of their actions, and return to Him. Let's continue our journey was we look at God's next message to the people – and to us.
Key Text: Malachi 3:8-12
The tithe is the initiation of our giving to God and of our experience of His blessings but we are not limited to it. We have unlimited opportunity to go beyond tithing and experience even more blessings of God. We give, He blesses. We give, He blesses. Now don't try to reduce this to some kind of formulary… It may not be a check in the mail or even a monetary blessing, but you will be blessed – exceedingly abundantly more than we can ask or imagine (Ephesians 3:20)
Giving of our Tithe's and Offerings requires…
FAITH
TRUST
OBEDIENCE