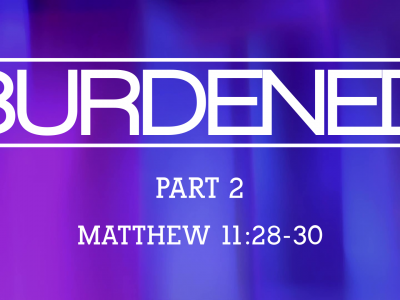 July 16, 2019
I want to return to the scripture we talked about last week because I feel like God isn't finished with it quite yet. It has been ruminating through my mind and spirit this past weekend I feel like there is more The Holy Spirit wants to say before we move on
THE RIGHT DESTINATION
There are three powerful directives that Jesus gives us in this passage. None of them are suggestions  
Come to me

Take My Yoke

Learn from Me
THE APPROPRIATE DIRECTIVES
All three of these indicate that we have a choice to make.  A participation in the obtaining of the rest that Jesus promises us.
COME

…. The same word used when Jesus invited the disciples to follow Him and he would transform them (and I will make you fishers of men)

TAKE

…  To take upon oneself and carry, to receive, to accept (if a man will come after me let him deny himself, take up his cross and follow me)

LEARN

…. To Learn by use and practice.