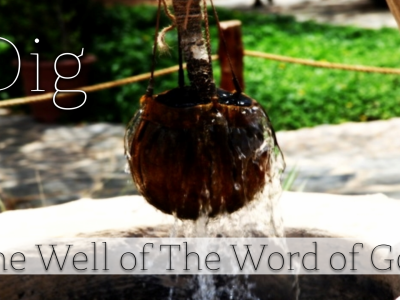 January 10, 2019
Whether we are a brand new believer or have been following Jesus for a lifetime. We need the refreshing life found in the word of God.  So how do we re-dig this vital well or perhaps dig it for the first time?
We start by having the word of God with us and reading it regularly

We dig even deeper as we begin to study God's word

Listen and apply what you are learning from God' Word.

 

Memorize and meditate on specific passages of scripture.